Happy Friday!
I feel in the wedding mood to share a sale. This month is very lovely don't you think? (Apart from all the snow that is) With all the love that is in the air this month is one of the month that you could expect a lot of weddings and engagements. Ann's Bridal bargains offers what every bride wants — a stylish wedding invitation for a great price! Each invitation features quality paper you would not expect from a bargain wedding brand, and prices start at just 49¢ each. We firmly believe you should not have to sacrifice style or quality to receive a bargain price. My friends at Anna's Bridal Bargains is offering a very nice sale 10% off $149+
. Look at some wedding items they have in store like the:
Midnight Rose Flower Basket
$29.95
Red Floral Ring Pillow
$22.95
Vintage Banner Yard Sign
$28.95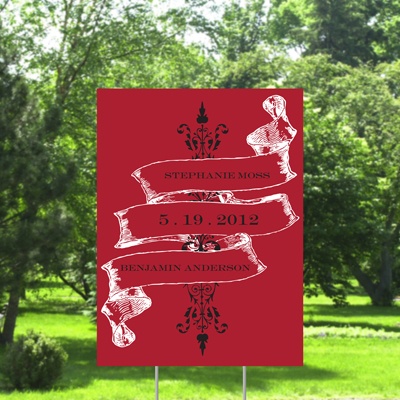 Fabric Rose Petals
$5.49 for a pack of 60
Check out Invitations by Dawn here —>10% off $149+
for great savings! There are many more invitations to choose from. Interested in making some savings. Here is what you have to do, just enter this code:
MYSALE14
at checkout and your on your way to savings.
I hope you have some time, I would love to hear from you. Leave a comment to say how much you enjoyed my post or even say hi, follow me on Twitter, like my Facebook page or even subscribe. Want to get more followers and friends? Share your blog, social media sites for us see. Its a new year so I wanted to try something new, make new friends and visit new blogs. Please spread the word. What are you waiting for lets Party!