Well it is finally Friday. I honestly need a weekend right now, my son has gave me the gift of waking up at 6:30 in the morning. I feel like a zombie walking around but since he has learned to blow kisses, he seems to know when are good times to send them my way. I had a moment yesterday where I just lost it with myself and wanted to do some much more with my life, I have my foot on the petal and know where I want to go but a door gets shut in my face over and over again that I had enough and lost it for a second. Its life I know that doors get shut in your face, and yes, I know that another door will be open some day. I think we all go through a moment where we see the gold, hold back the disappointment over again and again and hold on to a smile to move forward. I feel like I can get to that point, to that finish line right now but that door that shut is in the way. To all those you want to get far, don't give up, each door that closes WILL make you stronger and give you that desire to achieve your goals. When you do climb that mountain you will feel amazing!
Anyways back to this week's store feature.
Art Deco
Transparent Love

Rose Reverie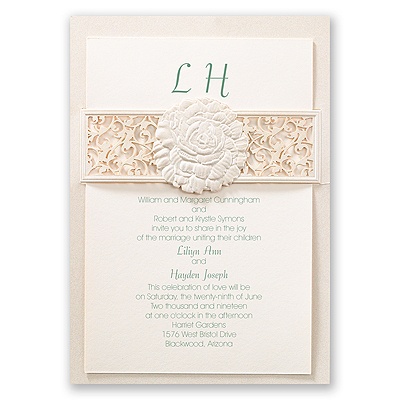 Pearls and Lace
Check out Invitations by Dawn here for their latest offer —>
15% off Wedding Invitations
! There are many more invitations to choose from. Interested in making some savings. Here is what you have to do, just enter this code:
INVITE15
at checkout and your on your way to savings.


I hope you have some time, I would love to hear from
you. Leave a comment to say how much you enjoyed my post or even say hi, follow
me on Twitter, like my Facebook page or even subscribe. I will do
the same! Want to get more followers and friends? Share your blog, social media sites for us see. Its a new year so I wanted to try something new, make new friends and visit new blogs. Please spread the word. What are you waiting for lets Party!


');

');

');